Medical Clinic IT Support
By working with MED-IT you can count on our expertise to provide your practice with the best workflow, security, and efficiency. Offload expensive and complicated IT tasks and let us manage all of your technology behind the scenes.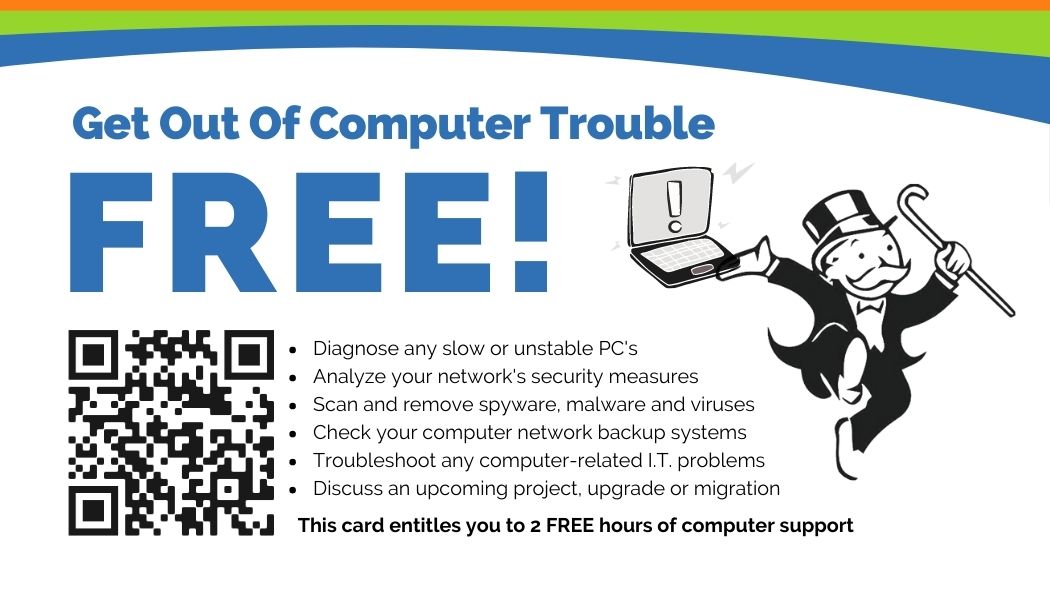 Did You Recieve This Card?
Congratulations! You now have direct access to our incredible support team. In order to activate this offer, please use the form below to register for 2 hours of free computer support for your clinic!
Shortly after submitting, you will get connected with one of our Medical Clinic IT Experts to discuss upcoming projects, analyze your network's security vulnerabilities, troubleshoot an existing problem or get support with any other computer-related IT issues.
Our healthcare clients tell us that they gained immediate benefits once they signed up for MED-IT Consulting Services. You will, too. It's simple to see how we might be able to assist you. For more information, or to arrange a consultation with one of our Health IT Experts call 1-888-288-1327.
Fill In The Form Below To Activate Your Support Card