MED IT
Canada's Healthcare Tech Support Company
Offload expensive and complicated IT tasks and functions and let us manage all of your technology behind the scenes. By working with MED-IT you can count on our expertise to provide your practice with the best workflow, security, and efficiency.
MEDIT Covid 19 Response and Support options for Clinics across Canada
Why MED-IT Is The Right Selection For the IT Needs of your Practice
Healthcare Client Focused
Not just typical IT Support. We exclusively provide Healthcare IT Support & Consulting
Dedicated
Our team of dedicated Healthcare IT professionals ensures your technology is always secured and working.
Excellence
We strive each day to exceed our client's expectations and achieve excellence.
Positive Attitude
Our staff is passionate about technology and taking care of your healthcare group.
Compassionate
Our team provides reliable and responsive services to ensure deadlines are always met.
Integrity
We take our responsibility as your trusted healthcare IT service provider seriously.
End to End IT Services for Canada's Healthcare Providers
Your practice deserves a professionally certified Managed Technology Services Provider who provides up-to-date, cost-effective solutions, security, 99.9% uptime, disaster preparedness and recovery, and information technology solutions that are specifically designed to meet your short- and long-term goals. Your goal is to provide great care for your patients and clients, ours is to provide simple, headache-free and efficient technology. Let's show you how.
Your Technology Infrastructure Is The Heart Of Your Healthcare Practice
Your Practice deserves care from a leading, specialized healthcare technology service provider.  MED-IT is a firm focused on providing complete, end-to-end IT services for healthcare organizations across Canada.
So what does that mean for your practice or group?
Think about it. Your technology infrastructure is the heart of your healthcare practice. Just like you wouldn't trust heart surgery to a Family Practitioner and we love GPs and Family practitioners,  you shouldn't trust your IT system to just any "computer guy."
Your practice deserves a professionally certified Technology Services Provider who provides up-to-date, cost-effective solutions, security, 99.9% uptime, disaster preparedness and recovery, and information technology solutions that are specifically designed to meet your short- and long-term goals.
With  MED-IT as your full-service IT provider, you'll have the assurance that your IT network will be properly designed, managed, protected, and monitored to increase your practice's productivity, security, and value.
We combine hosting, storage, servers, backups, monitoring, management, updates, patch management, support, and many other additional solutions such as Disaster Recovery Backups against Ransomware, Top of the line phone services, VOIP collaboration, all housed within your facility or at our Canadian-based PHIPA/HIPAA-compliant, Data Centers.  We offer customized, dedicated project managers that work exclusively with your group and detailed project plan for every client we bring on board.
Healthcare IT Consulting Services
Your healthcare practice deserves the best IT consulting service available and MED-IT  provides it. We'll perform an in-depth analysis of your current and future IT requirements based on your short- and long-term goals.
Your healthcare practice deserves the best IT consulting service available and the MED-IT Team provides it. We will prove it to you.
We'll perform an in-depth analysis of your current and future IT requirements based on your short- and long-term goals. By understanding these nuances, our Consultants will have the ability to deploy their comprehensive knowledge of your infrastructure, technology history, applications and management landscape to realign and improve your practice's IT operations with the best, most cost-effective technology solutions. Once complete we'll follow through to ensure your IT solutions continue to meet your needs.  Our overall goal is to promote the growth of your healthcare practice with scalable, reliable, headache-free, efficient services delivered by MED-IT.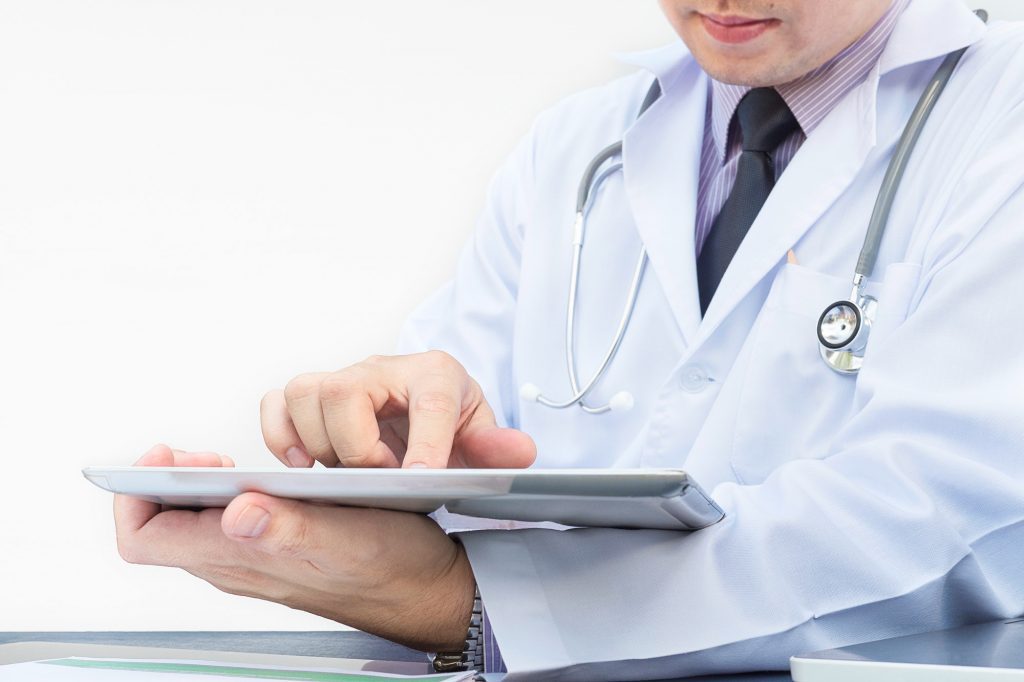 Our IT Consulting Services Include:
New Clinic Setup or Move Services Consultation and planning
Review of Clinic Workflow (Intake, Waiting room, Faxing, Results, Referrals, Rx Renewals, Billing)
Reporting and Data analysis (Preventative Care, Cumulative bonus calculations, efficiency review)
Technical Project Management & Implementation
Technology Review and Strategic Planning 
Data Security (Backups, Gateways, Firewall security, End-to-end security review, Privacy review)
 EMR migrations, integration with 3rd party tools, implementation, etc.
Network Infrastructure, Wiring, VOIP, Website Development, Cloud Hosting, and Virtualization.
Our healthcare clients tell us that they gained immediate benefits once they signed up for MED-IT Consulting Services. You will, too. It's simple to see how we might be able to assist you. For more information, or to arrange a consultation with one of our Health IT Experts call 1-888-288-1327.
Clinical IT Operation & Services
Our dedicated team of Healthcare Technology Professionals are subject matter experts in several areas. To improve disaster recovery options & reduce expenditure for equipment, we offer Canadian-based Cloud hosting, Server Virtualization through our proven Consulting services to streamline your technology spending. Speak with our Team today.
MED-IT works with medical practices across Canada. The company is staffed by trained, experienced, Healthcare privacy-compliant technicians who provide numerous services to enable a healthcare service provider to make wise, well-informed decisions.
Our clinical IT services include:
EMR Migrations
EMR Hosting ( OSCAR EMR )
Consulting Services  ( Clinic Workflow Review )
End to End IT services exclusively for Medical and Healthcare providers
Hardware System Configurations, Recommendations, and Competitive Lease and Financing options
Ongoing Training and Staff support for your entire Practice
When MED-IT begins work with any healthcare organization, the first step is to perform a security risk assessment. This assessment, which is performed by a company engineer ensures that the IT system is completely safe. If any vulnerabilities are found in the system, the healthcare organization is given a comprehensive report along with recommendations on how to eliminate the vulnerabilities in order to completely secure valuable data.
Clinical IT Assessment. Beyond IT.
A healthcare organization can also order a clinical assessment, which includes a comprehensive assessment of not only the IT system but also the EMR software system and how it is used by all the healthcare organization's different departments. The clinical IT assessment will thoroughly examine the level of EMR support provided by one's EMR Vendor and provide complimentary support so that it runs at optimal speed and capacity.
The review includes daily tasks, such as appointment setting, in-take at the reception desk or waiting room, faxing and paper handling, referrals, and communication with other specialists, hospitals, etc. We also review internal communications amongst staff, management, and doctors within the group to see where efficiencies can be gained.
Finally, most importantly we inspect the way patient data is treated in the practice, including paper, electronic and phone communications and ensure the best practices are followed and all provincial and national regulatory requirements are followed to minimize exposure of clinic to any legal or regulatory issues.
Communication Makes the Difference
What makes MED-IT so successful in this field? One reason the company has an impressive track record for offering top-quality services at an unbeatable price is that company executives spend a lot of time communicating with Clinic Managers and Health executives as well as front-line employees such as front desk personnel and medical practitioners.
Each time MED-IT takes on a new client, we talk to the people who are using the EMR software programs the most to see what changes need to be made so the software and IT systems can operate in an efficient, effective manner. Specific MED-IT technicians are assigned to each of our clients so they take the time to learn about a medical facility's processes and people in order to determine which areas need the most IT assistance and what type of assistance is required to improve workflow and efficiency.
Analytics and Reporting
Furthermore, MED-IT offers comprehensive data analytics that enables a practice to provide the best possible services both now and in the future. MED-IT technicians assess a medical clinic's data to look for trends so medical service providers can see who is most likely to come in for follow-up visits, what type of services are in high demand, what service codes are generating the most or least billings and much more.
This data is updated regularly as MED-IT technicians and engineers continue monitoring a medical facility's records. These reports are made available to the medical facility's executive team so the team can make well-informed decisions regarding patient care and services.
MED-IT has over a decade of experience providing the best healthcare IT solutions to medical facilities of all types and sizes. The company offers a wide range of clinical IT services to improve clinic workflow, system uptime, EMR support and much more. Technicians and company management alike take a personal interest in each client to ensure the best possible outcome for the medical facility in question.
Reach out to us at your convenience to learn more about our specialized medical IT services or to schedule the assessment(s) at your facility.
Schedule a call with our in-house team of experts to help get your clinic the IT support it deserves.
MEDIT Partners
MED-IT is partnering with top healthcare & technology vendors to provide our clients with an outstanding technology experience.
Check back for updates on our continuous improvement approach to providing leading-edge IT to clinics across Canada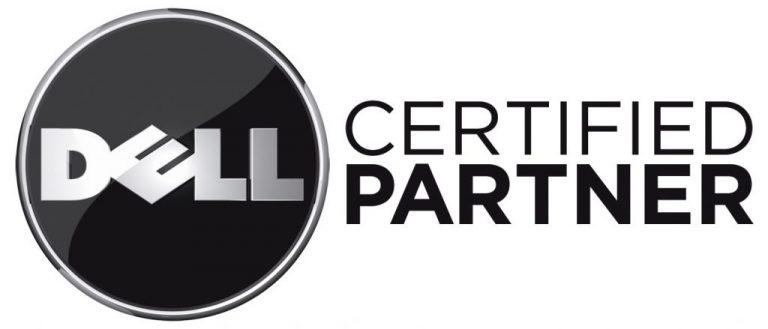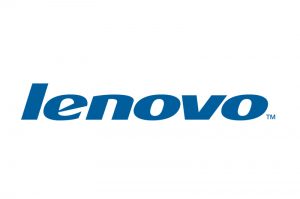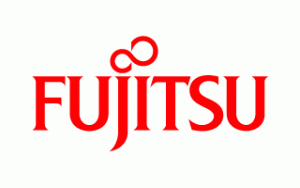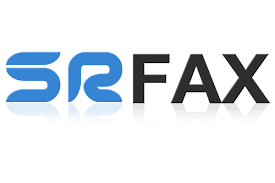 Fill In The Form Below To Book A Conversation with us Now